BROOKLYN EASTERN DISTRICT TERMINAL
Corporate History
of the Brooklyn Eastern District Terminal
December 31, 1919
..
Some pages are cockeyed.
This is not a scanning error, and this is how it was furnished to Thomas Flagg in 1976.
It has to be mentioned that this report comes courtesy of Tom Flagg, who received it from BEDT President Marion M. McClelland during an interview on December 20, 1976. Tom continues to hold my deepest gratitude for his generosity in sharing his BEDT related documents and research.
.
.


.
---
The Brooklyn Eastern District Terminal, in accordance with Valuation Order #20 issued by the Interstate Commerce Commission on May 13, 1915; filed their Corporate History Report.


It is eight pages, detailing the ownership history of the Brooklyn Eastern District Terminal, including the respective dates of organization, dates of incorporation, construction and existence and merger history.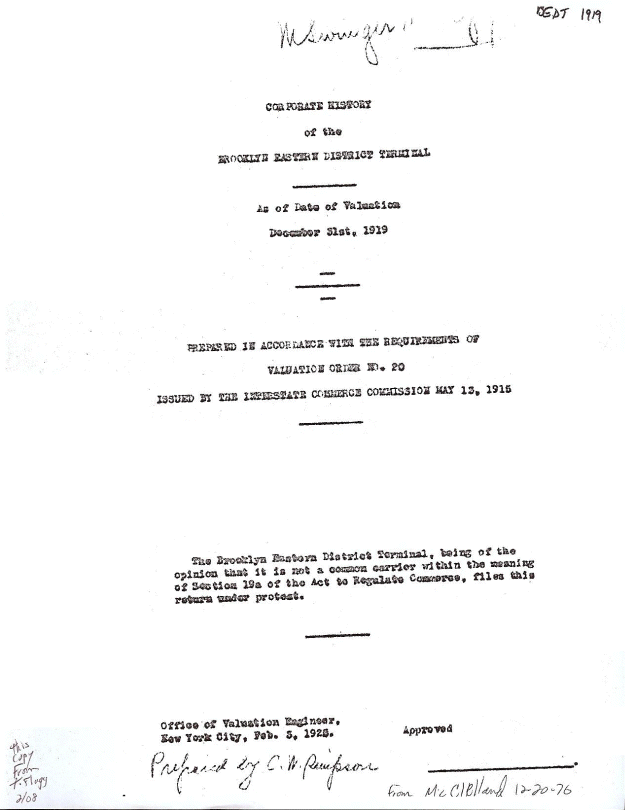 .

.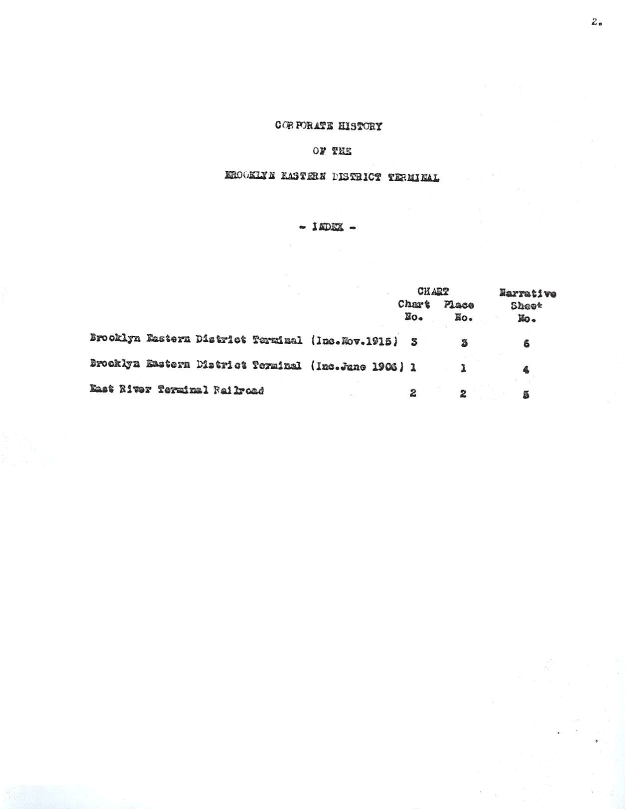 .

.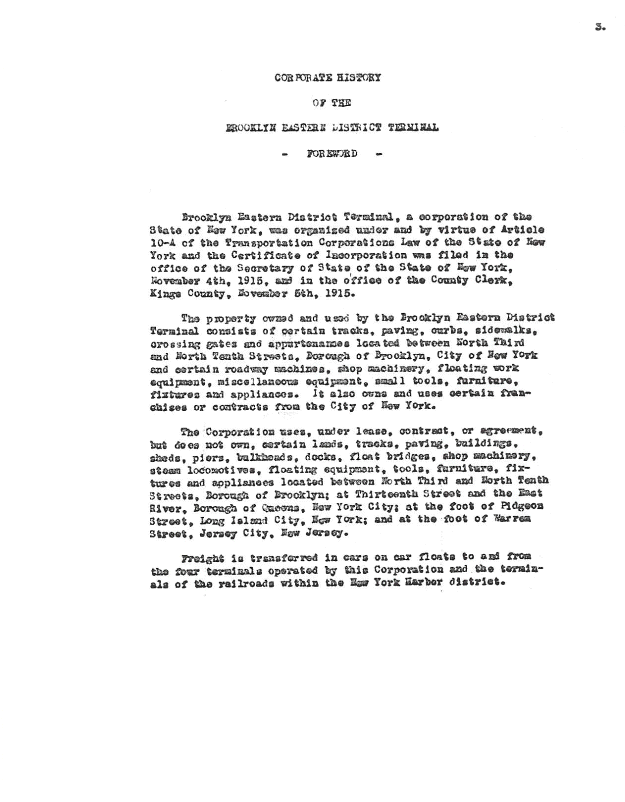 .
.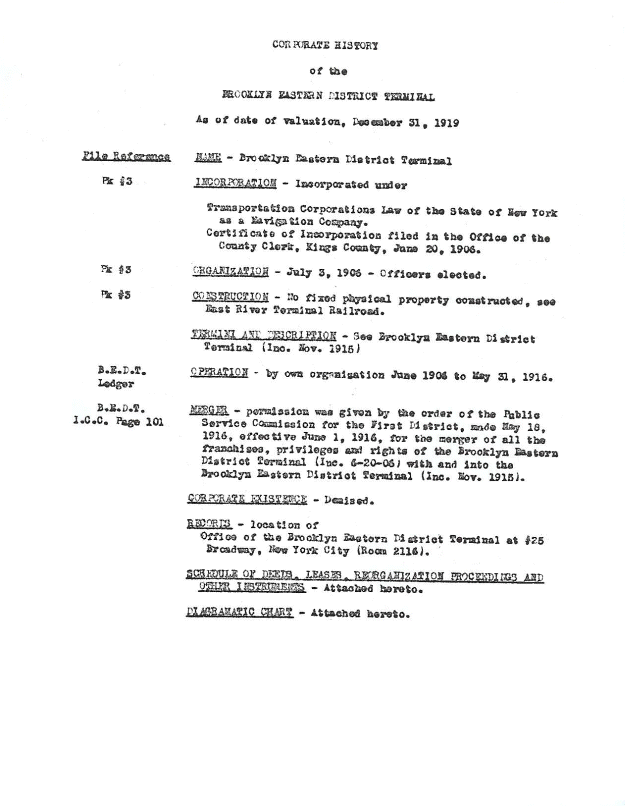 .

.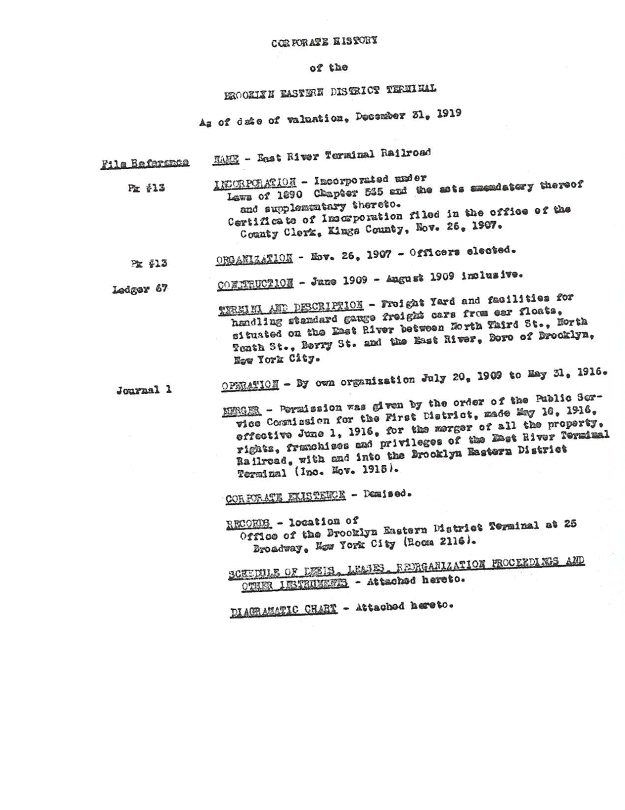 .

.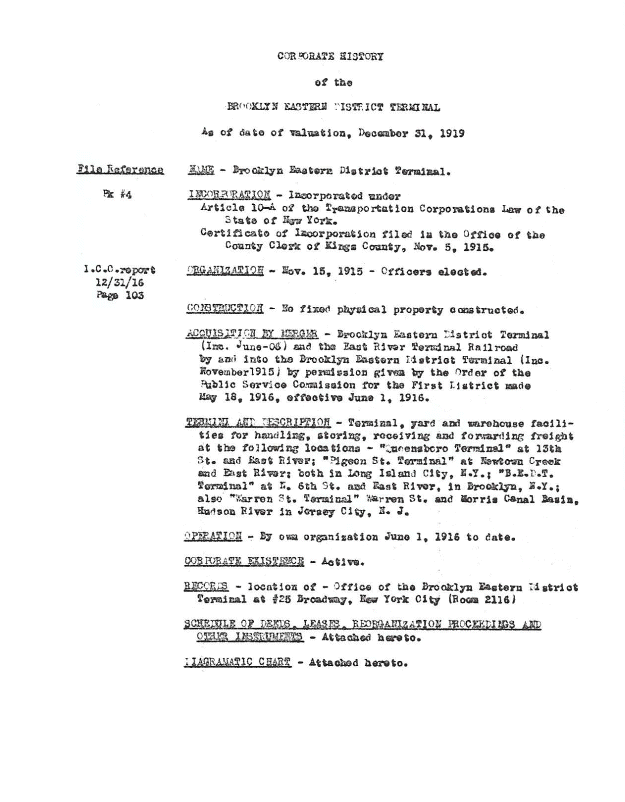 .

.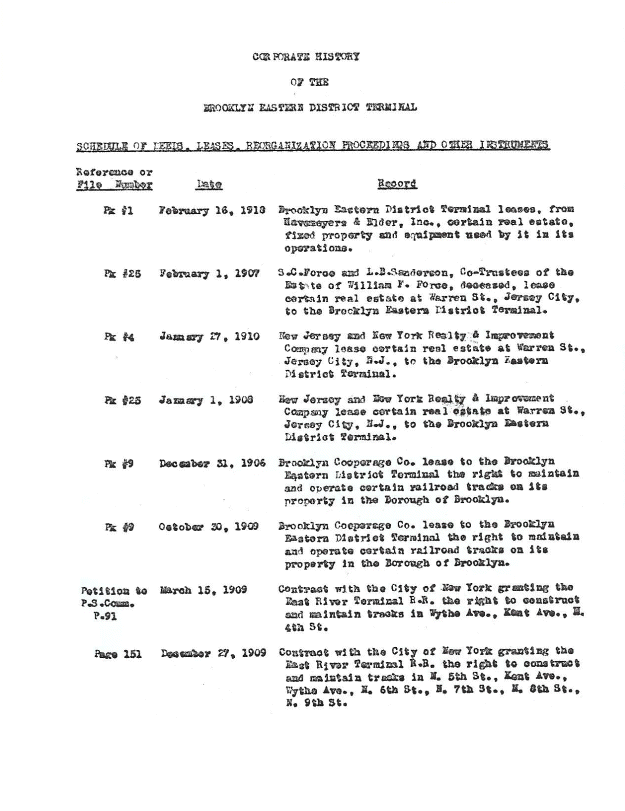 .

.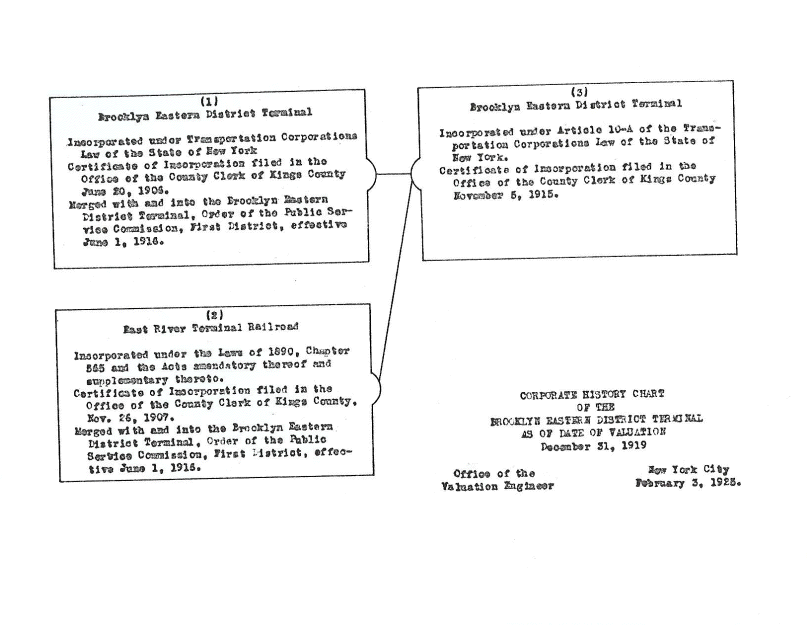 .
.
---
---