INDUSTRIAL & OFFLINE TERMINAL RAILROADS
OF BROOKLYN, QUEENS, STATEN ISLAND, BRONX & MANHATTAN:
HARLEM TRANSFER
INTERSTATE COMMERCE COMMISSION VALUATION MAP
(PROPERTY BLUEPRINT WITH DIMENSIONS, DEEDS & EASEMENTS)
CREATED: JUNE 30, 1918
REVISED: AUGUST 21, 1925
.
.
This image is huge but well worth the wait to open!
Please click the link below the photo to return you to the Harlem Transfer webpage.
Special thanks to Neil Smith for providing this Valuation Map!
.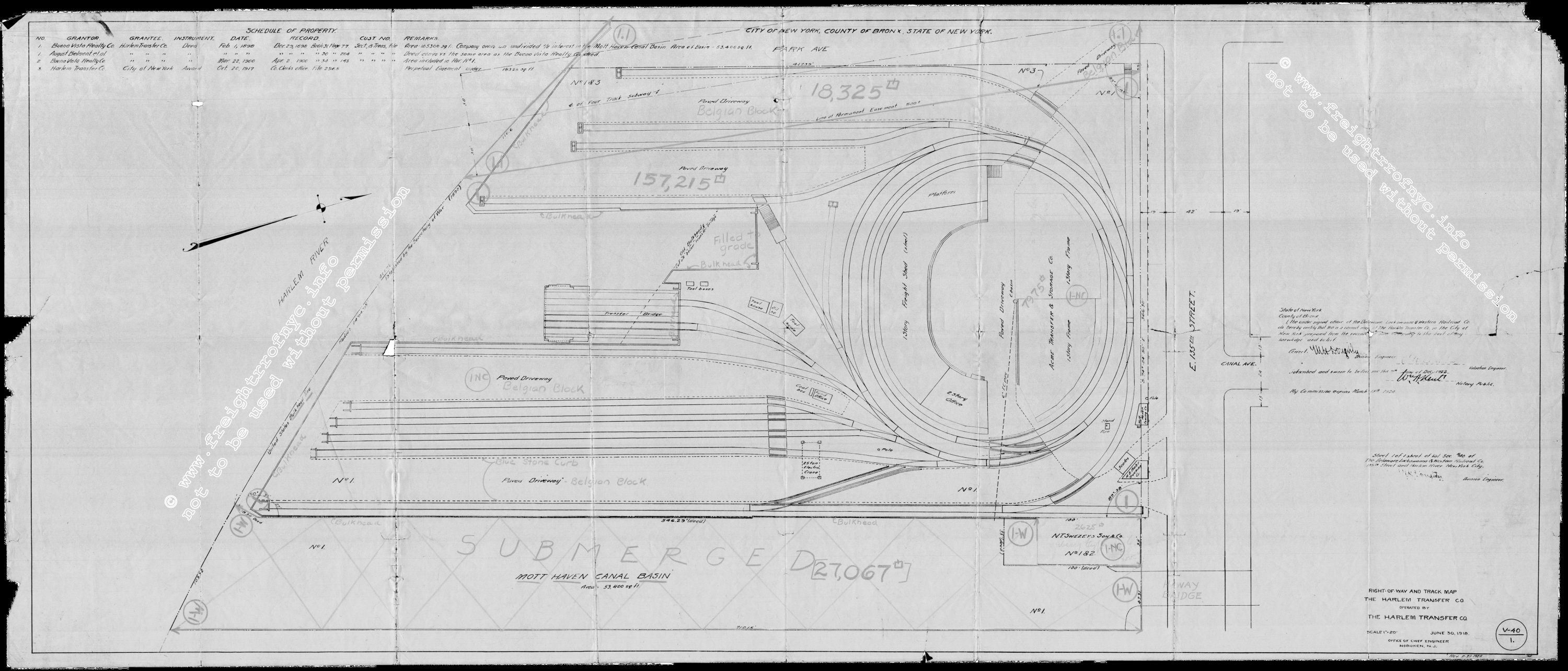 courtesy of Neil Smith
.
---
Industrial & Terminal Railroads of
Brooklyn, Queens, Staten Island & the Bronx:

Harlem Transfer
.
---
This website, the individual webpages contained therein;
as well as the text, images and graphics contained therein are copyrighted.
Use for educational and historical references, (including railroad forums)
that are not-for-profit is allowed and encouraged, provided:

the owner of that photograph where listed, is credited as well, and:

this website receives credit, and where possible a link or URL address listed.
---
If in your viewing this website and it's associated pages, and you:

notice a photograph that you are due credit for and have not received such

know the date and/or photographer, where "unknown" is listed

want to offer the use of photographs;

want to point out an error and/or offer a correction,

want to offer a suggestion; or

desire more information,

then please do not hesitate to contact me and email me at:

© BEDT14@aol.com / P. M. Goldstein
MMIX (2009)
all rights reserved